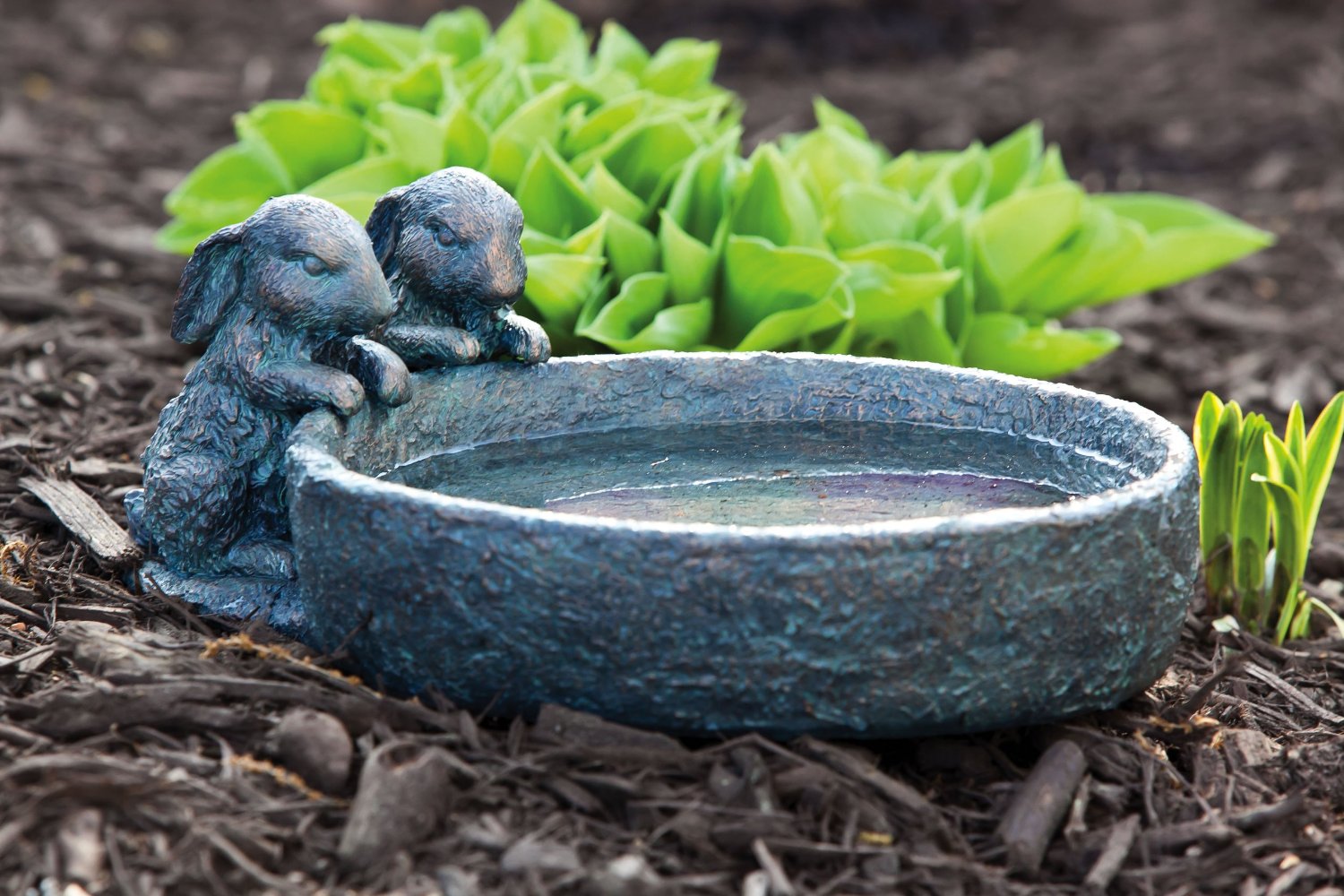 Attract birds to your garden or yard
As you know I am a keen birdwatcher and where better to watch (in comfort) than my own garden? Feeding birds is only one part of the equation when it comes to getting birds to visit your garden – they need water too. I added a bird bath to my garden last year – actually it was one I made in pottery class – but I have had endless fun watching the birds come to it.
Birds need water to drink – obviously and it is important all the year round. But they also need water for bathing. Despite what you might think they need to keep those feathers in top condition – and waterproof – with preening and bathing. Both release oils that keep the feathers healthy.
If you have even watched a sparrow have a field day washing in a puddle or a woodpecker daintily take a drink – imagine how much pleasure you will find seeing them in your own space and you can do that easily by adding one or two bird baths. You don't even have to have a huge garden or yard – there are plenty you can attach to a guard-rail on a porch or balcony for example.
Bird Bath Bowl with Tilt-to-Clean Deck Rail Mounting Bracket
API 645 Unheated Bird Bath Bowl with Tilt-to-Clean Deck Rail Mounting Bracket
&
Currey and Company Oyster Shell Birdbath
Whether you want to spend hundreds of dollars of under $30 – there will be one to suit you, your space and your budget – read on…
Esschert Design USA FB165 Cast Iron Standing Bird Bath
Evergreen Enterprises EG2GB209 Peacock Birdbath on Stake
Sitting Pair Birdbath
Bloem Living 270-10 Promo Bird Bath with Pedestal, White
Alpine TEC104 Fountain with Fish
Penn Plax Bird Bath with Universal Clips
DC America BB19281CSWA-BR Cast Stone Bird Bath with Angel, Bronze
Alpine Corporation Antique Ceramic Birdbath with Birds, 24
Sea Birdbath
Kenroy Home Forest Bird Bath, Driftwood Finish
Esschert Design FB164 Cast Iron Pedestal Birdbath, Small
&
Choose freestanding, stake, hanging, attached
It always nice to have choices and you certainly have plenty here. Above I've shown you some free standing birdbaths and these do provide excellent focal points in the garden as well as being functional.
Evergreen Enterprises EG2GB209 Peacock Birdbath on Stake
Sea Birdbath
Regal Art and Gift Birdbath/Feeder with Stake, Blue
Continental Art Center CAC2610340A Glass Bird Feeder Garden Stake, Red Flower and Butterfly
Evergreen Enterprises EG2GB211 Scalloped Bird Bath on Stake
Gardman BA01272 Ornate Metal Bird Bath
&
You might also want to consider stake bird baths – you know, the kind that consist of a bowl attached to a ground stake you can place anywhere on your lawn. The advantage of these are they are easy to set up and to move, if you feel so inclined.
Evergreen Enterprises EG2GB218 Tiffany Hanging Glass Bird Bath
&
The other alternative is hanging ones that you can suspend from your balcony or patio roof or from a tree or bush. If you do set them in a tree it lifts the smaller birds above predator height and gives them the added security of cover if they want to escape.
Finally you have a selection that attach to a rail or something similar.
Decorative art glass designs will highlight your yard
These two are slightly more expensive than the one illustrated above but they seem to be very popular buys. Just read the customer reviews to see that.
18″ Flipflops on the Beach Glass Bird Bath
&
Ceramic Bird Baths
I've had great fun looking at all these birdbaths and you can be sure the ones I have chosen are all ones I really like. There are just so many to choose from, I'm glad I get to share them with you.
Tierra Garden 4-8184T Gloss Bird Bath Bowl with Matte Rim, Light Green
The Sun Pottery Company GP0919ES Merlot Ceramic Bird Bath
Burley Clay Zanesville Blue Glazed Bath Set
Burley Clay Chickadee Bird Bath Set
Tierra Garden 4-8181 Fiber Clay Bird Bath with Gloss Bowl, 25-Inch, Hunter Green
Bloem Living 270-10 Promo Bird Bath with Pedestal, White
Sun Pottery GP0112ES Ceramic Bird Bath, Light Green
Benzara Ceramic Bird Bath, Moss Green
The Sun Pottery Company GP0915ES Apricot Ceramic Bird Bath
Esschert Design USA Ceramic Birdbath-Blue/White
Bunny Bird Bath
Smart Solar Ceramic Solar Bird Bath
&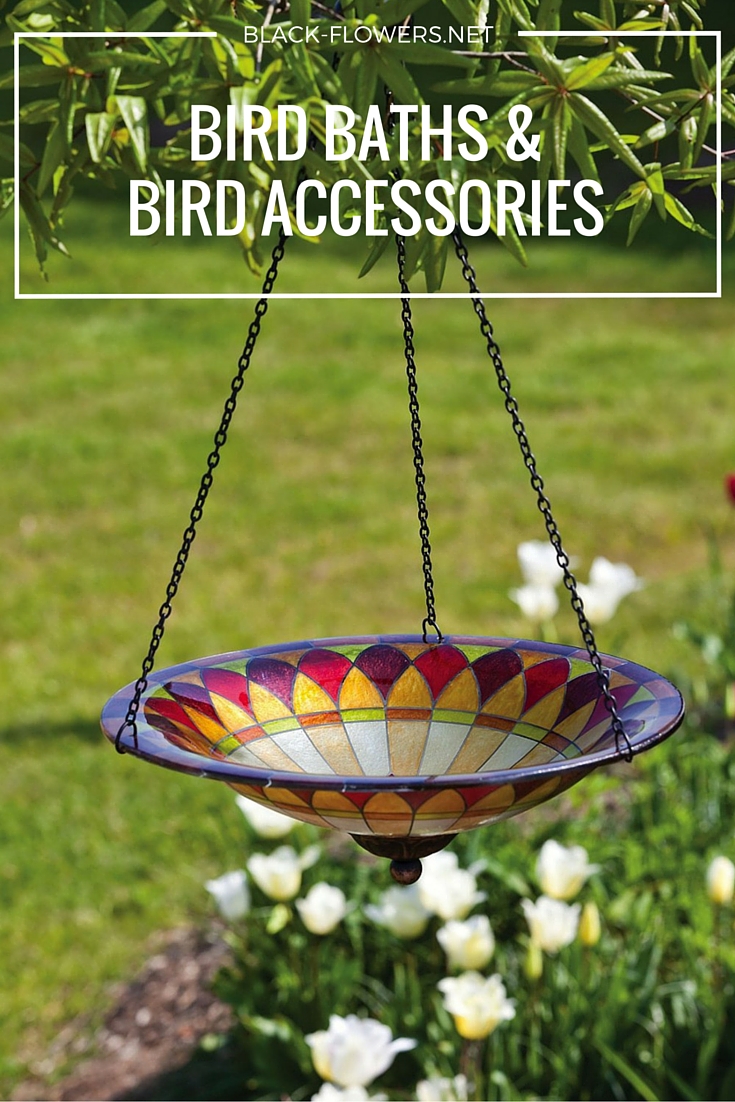 (Visited 943 times, 1 visits today)