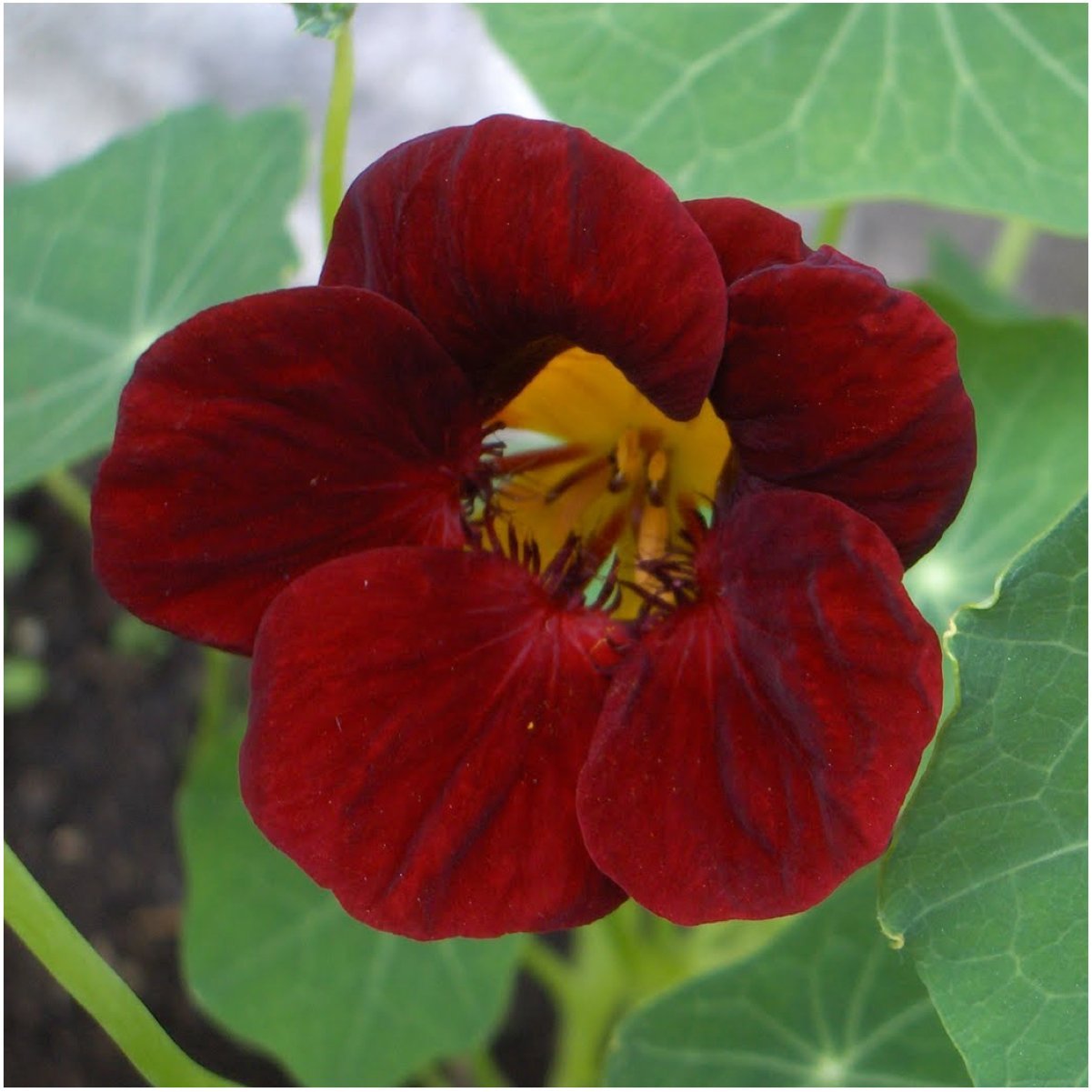 Tropaeolum minus, commonly known as Black Nasturtium, is a trailing flower that can be used for climbing or as a ground cover, and is almost black in color. Nicknamed "Black Velvet", this annual flower prefers to be planted in areas with full sun and in well drained soil. This is also a good flower choice for areas with poor soil.
These plants are started from seeds that can be sown directly into the ground in May. Plant the seeds in lines, about 2cm deep and 20cm apart from each other. The Black Nasturtium will bloom in early summer and continue to bloom for a period of four to five months. This plant is an easy growing choice, even for beginning gardeners. As an added bonus, the flowers and leaves of this plant are edible and have a peppery taste to them and can be used in many soup and salad recipes.
A good plant for attracting butterflies and bees essential for pollination, these black flowers also work great for gardens with a gothic theme. Because the Black Nasturtium is a climbing plant, it can be used for a climbing lattice, trellis, or archway, to really add a point of interest to the gothic garden. Imagine the entrance to a gothic garden with an archway covered in the beautiful black flowers. These flowers will also work well as a ground cover to fill in empty spaces between other plantings.
Black Velvet Nasturtium Flower Seeds
&
Black Nasturtium have deep, dark, rich blooms of ruby-black color, that will add a dramatic accent to a gothic garden, and works well with other very dark red, maroon, and purple flowers. This plant looks great with other black flowers too, and is a great pairing to go along with such flowers as the Black Prince Pansy, Sooty Sweet William, and the Black Mourning Bride, which are all summer blooming.
Incorporating the Black Nasturtium with spring blooming plants as well as summer and fall bloomers will keep things interesting throughout the growing season.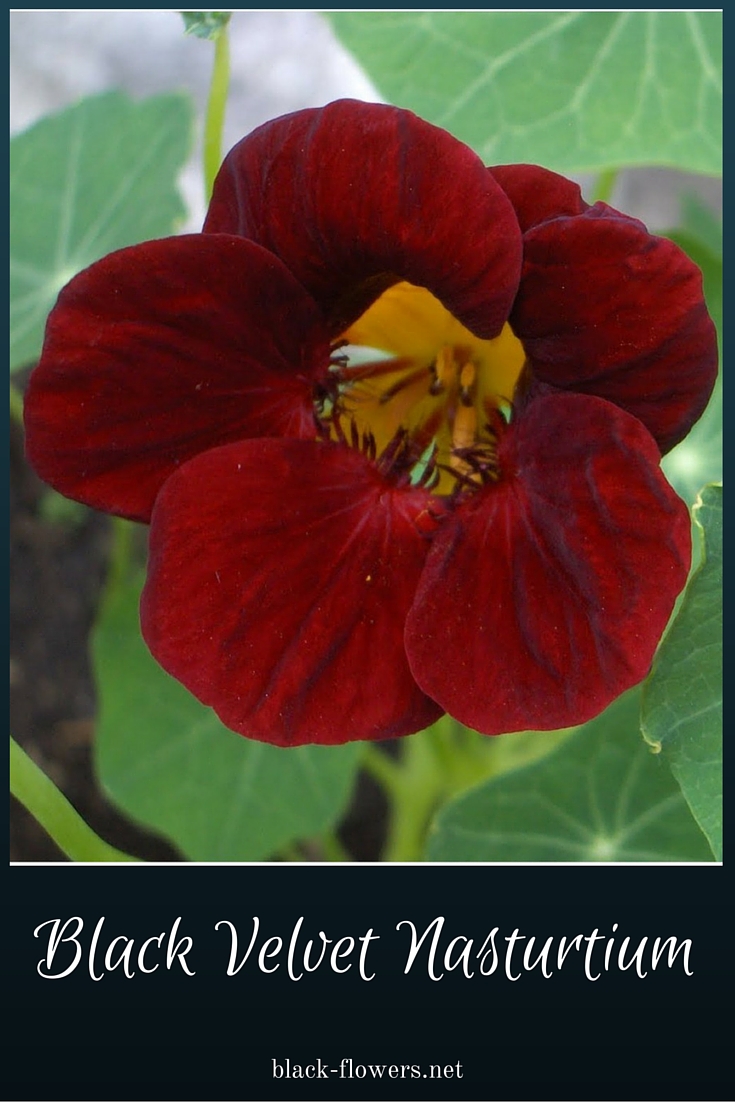 (Visited 1,155 times, 1 visits today)