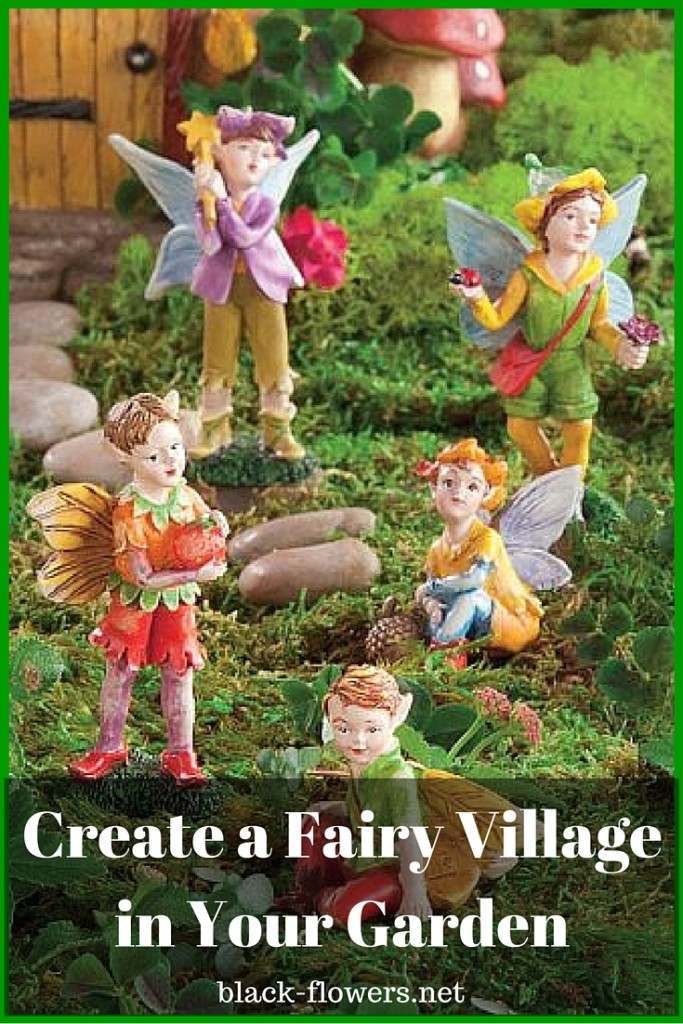 A garden is a good home improvement which can add curb appeal and increase property value. If you want to create something unique then you might want to consider following a garden theme. One interesting way to add excitement to your garden is to choose a fairy theme. Create a fairy village in a gothic garden to engage and interest kids and kids at heart.
Creating a fairy village in your garden is not only exciting but will also allow you to show your creativity and imagination. A fairy village will add color, whimsy, and magic to your gothic garden. Although gothic gardens are often gloomy and shady, adding a fairy village will create a little twist and provides some color. You can add fairy statues with different sizes ranging between few inches and 3 feet tall.
You can add intricate woodlands in your fairy village to provide more attention to details. There are many fairy village accessories available in the market which can help you create a more realistic fairy village. Add some bridge and fairy trellis covered with vines. Turn your garden into a magical world and feel the enchantment of having a fairy village in your outdoor space.
There are endless ways to create a fairy village in your garden. Add whimsy into your garden for your kids to enjoy this summer. This will also be a good location for a fairy-themed party. Creating a fairy village in your garden is an engaging activity which will provide added attraction to your outdoor space for everyone to enjoy.
It is more desirable to use natural materials when creating your fairy village to make it more realistic. That is why it is more fitting to utilize woods, flowing waters, and ponds in your fairy village since fairies do not use plastic in fairyland. You can utilize natural materials like sticks, palm seeds, tree trunks, and fallen tree barks in a gothic style garden with a fairy village. These will help create a more nostalgic mood perfect for a gothic garden with a shady atmosphere. Other materials you can use include straw, pebbles, acorns, and mystical flowers with dark colors. Do you know that you can use moss to make a realistic carpet for your fairy village?
HearthSong Nature Themed Fairies, Set of 5, in Boy
HearthSong Nature Themed Fairies, Set of 5, in Girl
When creating a fairy village in your garden try to consider the plants you will use. Your garden should have both flowers and herbs in order to complement the fairy village you have created. Flowers may include some fairy roses, pansies, coral bells, violets, lavender, prim-rose, and different herbs including rosemary and thyme. Also include some foxgloves which are known to be fairies favorite place to nestle, sleep, and dream. Ferns are also good addition to your plants since these are fairies secret place where they usually want to hide.
Finally, the fairy village will look more enchanting with pathways using pebbles and some other white stones. You can also add some furniture fit for fairies. There are also different sizes of fairy figurines which you can place in your garden to make this more inviting and interesting. Create the garden you want for you and the child within you.
(Visited 2,061 times, 1 visits today)